Hiking La Eresma and El Tagual Waterfalls
Duration: 8 hours / Distance: 14 km / Difficulty: 4 (from 1 to 5) Group and personalized tours from Medellín
A tour along beautiful paths awaits us in this pleasant tour.
Leaving the Medellín-Bogotá highway in the La Veta area, we will hike for 1 hour and a half along an unpaved road, constantly surrounded by thick vegetation and the panoramic view of the Calderas River.
We will arrive at the Tagual trail where we will go down a beautiful path to the El Tagual waterfall with a height of 80 meters.
Later we will enter an path which goes into the forest on the banks of the Eresma stream.
Along the way we can enjoy several natural pools surrounded by forest.

After a few kilometers we will be able to observe the immensity of the La Eresma waterfall with its 4 falls that add up to more than 170 meters. There we can swim in a crystal clear natural pool.

Finally we will return along the same path to the La Eresma village where we will take a van to return to the highway.

For those who enjoy more demanding routes, we have the option of continuing from the Eresma waterfall to the San Francisco park. It is a demanding climb of approximately two hours.
Cascada El Tagual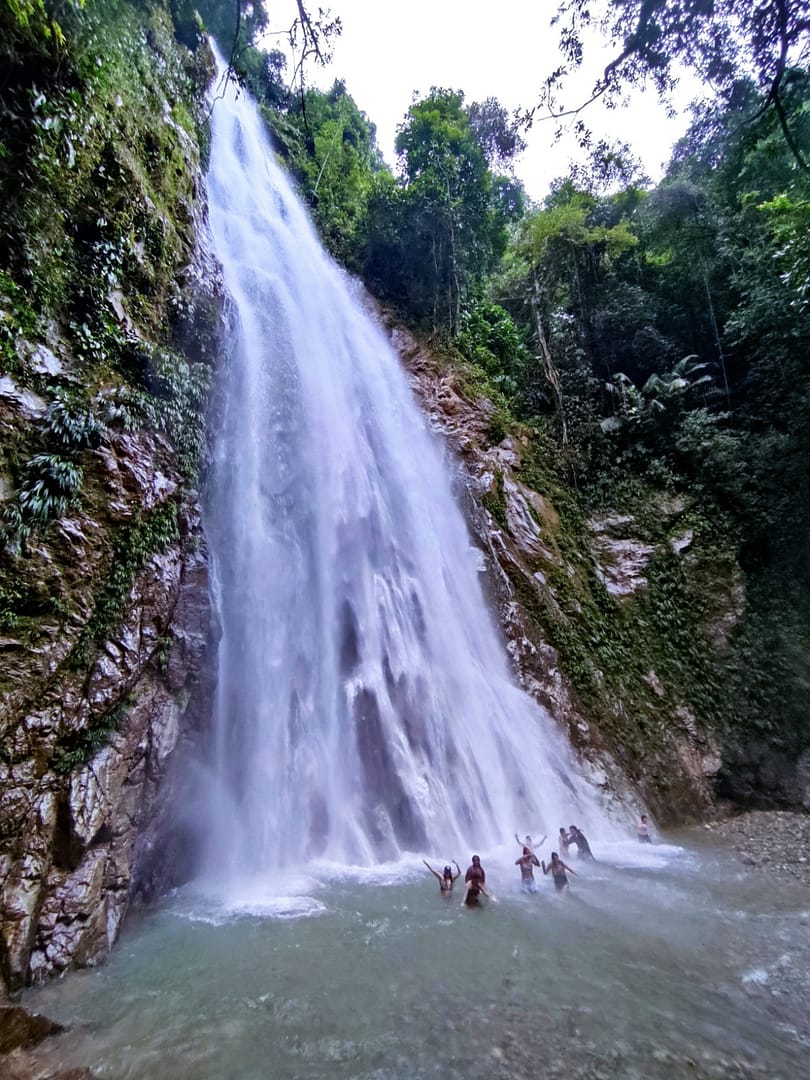 Refrescate en 80 metros de caida de agua